FWC Attestation Form
Welcome Florida Boat Rental Operators,
As of January 1st, 2023, the FWC added the Attestation Form for liveries to complete with their customers.
At BoatTests101.com, we are focused on providing ongoing solutions for Florida liveries. Working with over 300 liveries in the state, a number of you have reached out to us once again to build efficiencies to help your business.
The solution: We have worked with the FWC to digitize the FWC Attestation Form. This has been approved by the FWC. We built this tool through our online waiver platform,  OnlineWaiverPro.com.
Try It Free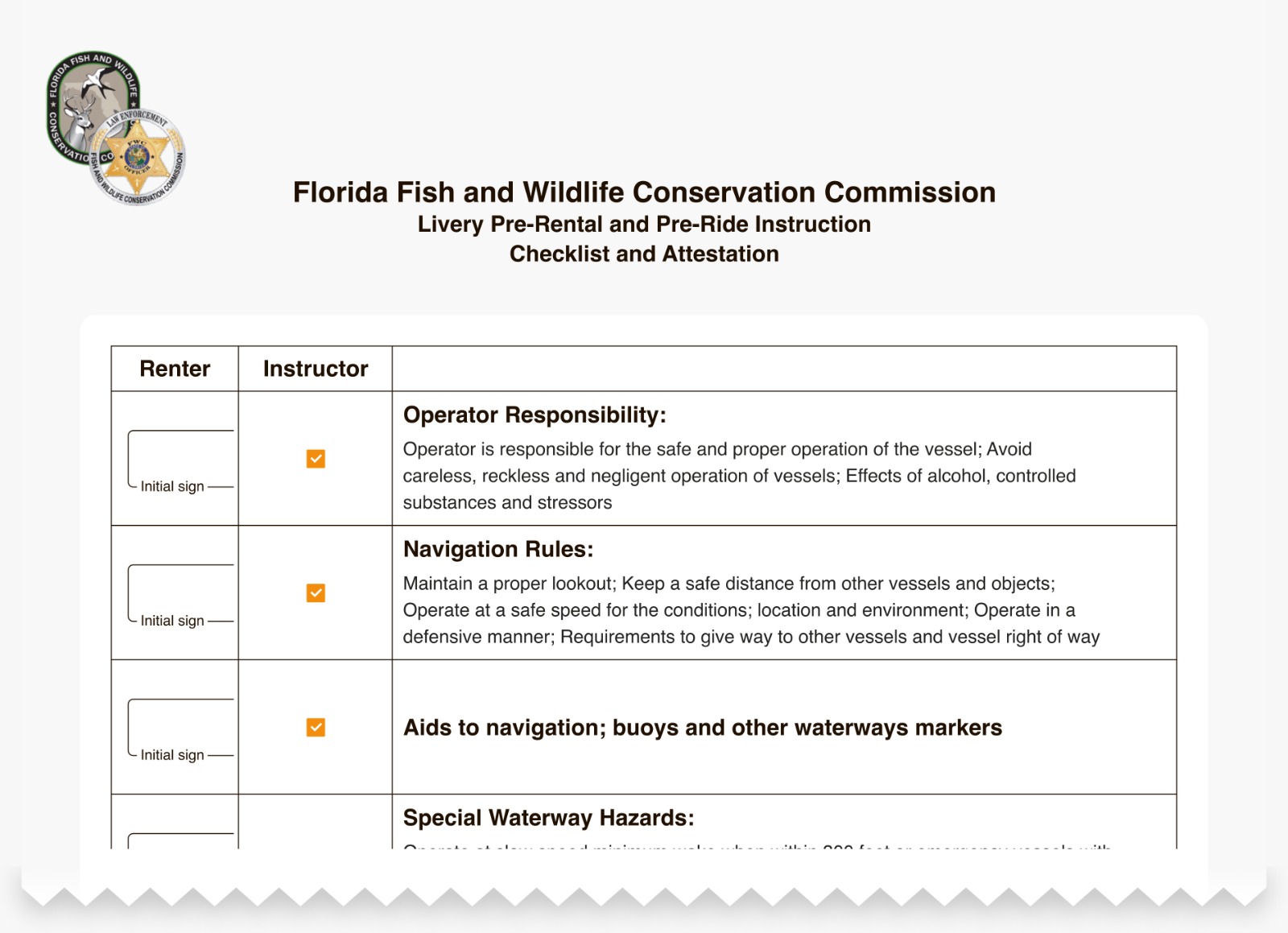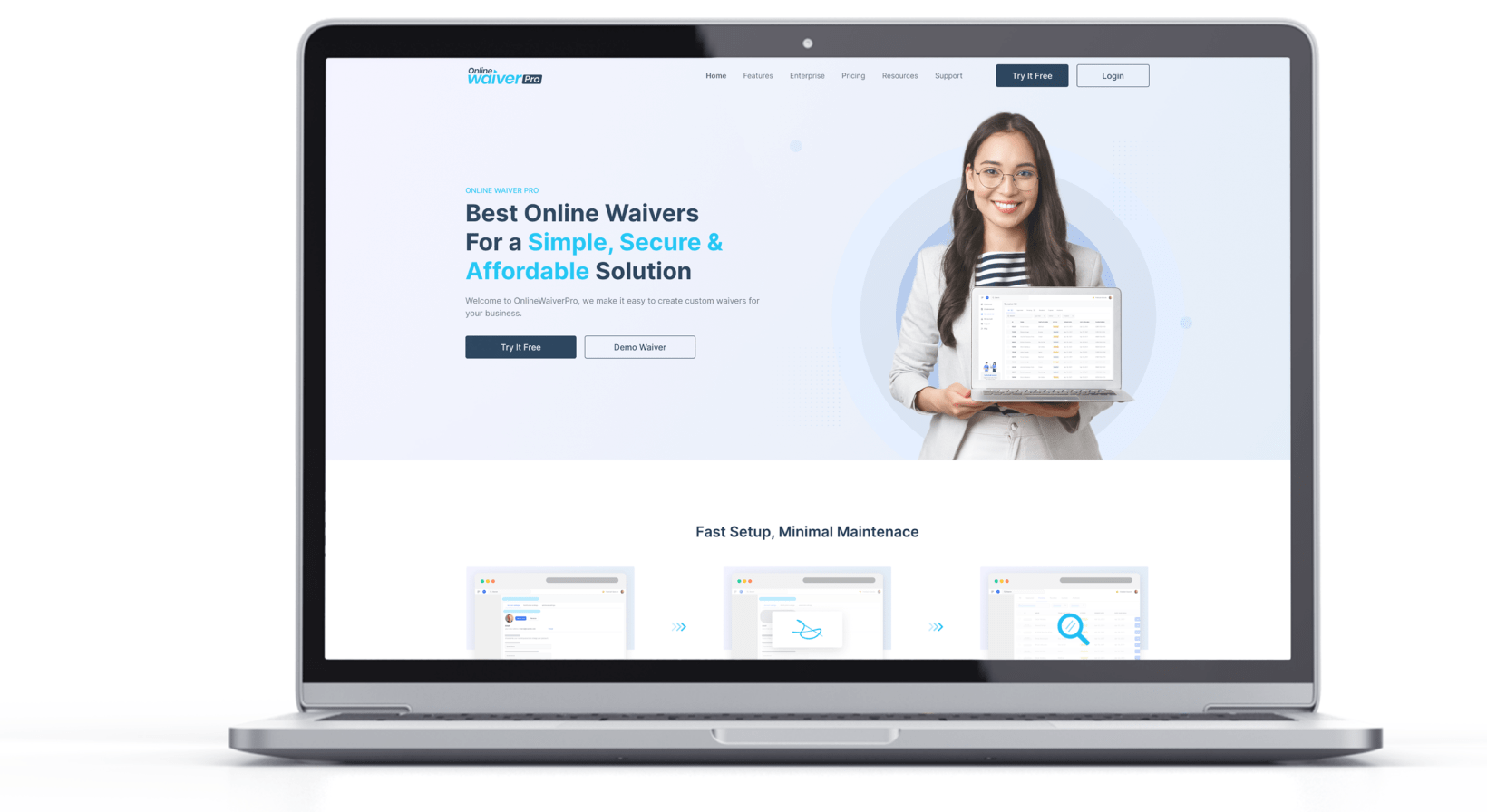 How it works?
1. To make your and your employees' lives even easier, the Instructor column is pre-populated with checkmarks. (We are not allowed to do the same for the Renter column.)
2. Your customer initials the first box. The initial is saved and they can auto apply it by tapping the remaining checkboxes.
3. Your employee and customer sign at the bottom of the form.
4. The form is saved on record for easy access if needed.